Leather Belts Manufacturer
STAN INDIA is one of the leading leather belt manufacturer and also specializes in custom leather belt making, providing superior quality products to its customers. In our leather belt factory, we produce over 12 different types of leather belts in multiple styles, which are very popular with our customers. Stan India is the best custom leather belts manufacturer so our leather belts are designed to be timeless. This is because Stan India manufactures belts with quality leather from the best tannery in India. We at Stan India manufacture leather belts to the highest quality standards exceeding leather industry standards. With more than three decades of experience, Stan India has produced leather belts of the highest quality.
Different Styles of Leather Belts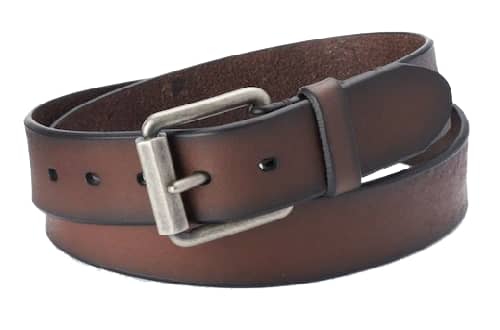 Formal Belt
Stitched Belt
Reversible Belt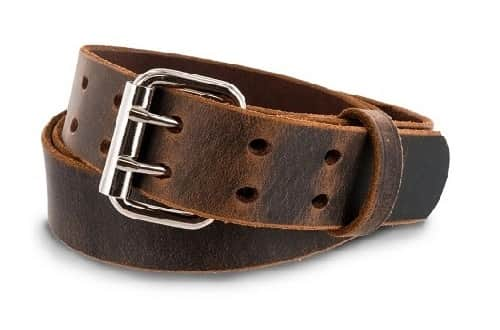 Double Prong Belt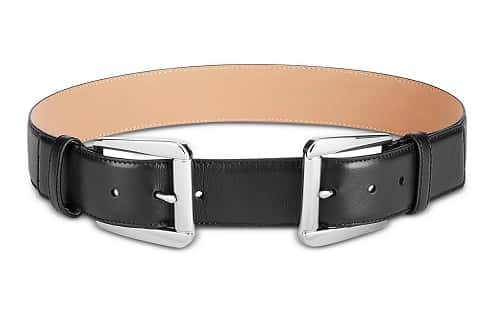 Double Buckle Belt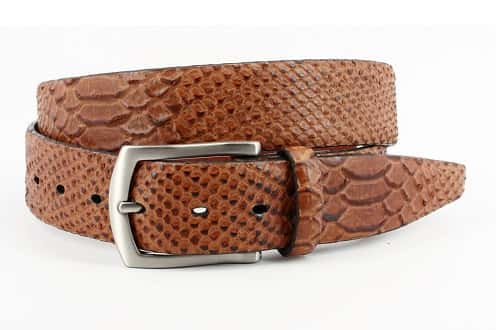 Embossed Belt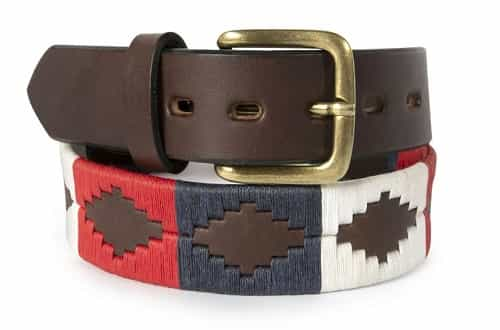 Polo Belt
Braided Belt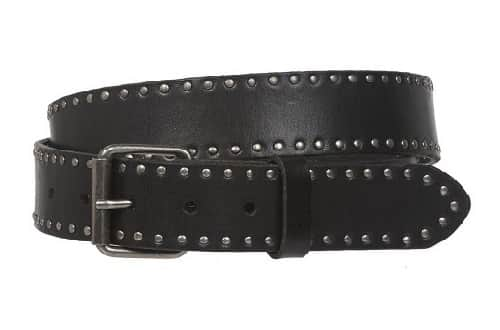 Studded Belt
Wide Belt
Skinny Belt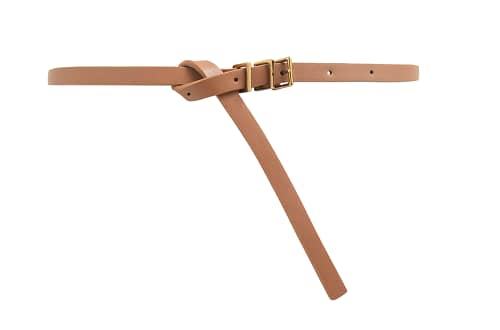 Knot Belt
To Explore More Leather Belts Design, Get Best Price Quotation, and Customize Your Design with Private Labeling.
Benefits of choosing STAN INDIA as Leather Belt Manufacturing Partner
An important fashion accessory that can be worn by both women and men is belts made of leather. Being a custom belt maker, our belts are not only useful accessories but also enhance the look of your outfit. Furthermore, these leather belts provide a secure fit for your pants but also add an element of style to your personal style. Custom leather belts are also the best option as leather corporate gifts for corporate companies. Custom leather belt making is our area of expertise at Stan India, where we provide our customers with custom leather belts. As a custom belt maker, we work with clients from all over the world and offer them custom leather belt making services as per requirements. Our leather belt manufacturing ranges from medium to high-end belts for men and women.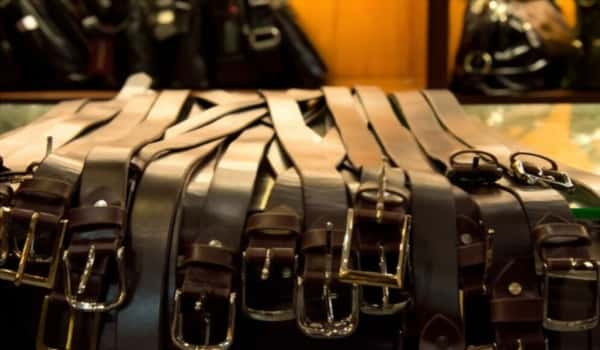 Stan India is the best custom made belt manufacturer in India, a 100% export leather belt factory with superior quality and custom leather belt manufacturing services. We offer custom leather belt manufacturing services for our clients so, before placing the bulk production order they can customize the designs. Along with that, we are also a private label leather belt manufacturer so we offer brand logo personalization on the belt during production. Due to the leather belt's vibrant colors, good quality, and excellent design, we have belt collection for both men and women in formal and casual looks. Being a custom leather belts manufacturer, we can also customize leather belts and buckles with customers' logos or company names.
Best Custom Leather Belt Manufacturer
Since we are leather belt manufacturer, only high-graded finished leather is used, and applying the right methods to design and deliver only the best products to our customers. Moreover, we perform the necessary quality checks in our leather belt factory before sending the final product to our clients. Being a custom leather belts manufacturer, our belts have excellent features which make us the best leather belt making company in India. Our leather belts are known for their sturdiness, we manufacture leather belts in different sizes, colors, and patterns which makes leather belts very comfortable and look elegant. Stan India ensures that belts manufactured are highly durable and dependable also.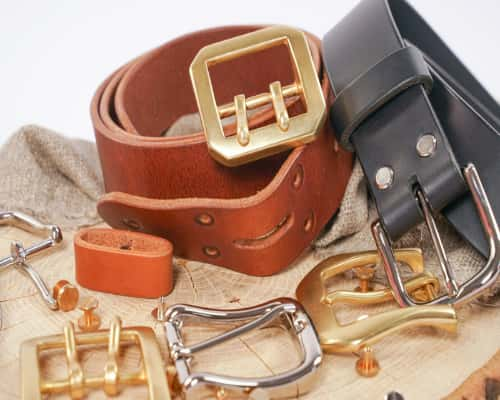 We are a custom leather belts manufacturer and our leather belts meet all the requirements of quality standards. As a leather belt manufacturer, we follow quality control parameters for the production of leather and making of leather belts. Producing and delivering high-quality leather belts on time has earned us a reputation as the best custom belt maker in India. Our capability as custom made belt manufacturer, we produce both premium quality leather belts and cost-effective leather belts based on customer needs. Moreover, our development and manufacturing teams have the expertise to complete the orders from sample development process to final production. In addition to providing high-quality custom leather belts, we help our customers build a brand of personalized leather belts based on their specifications
STAN INDIA is leading Leather Belt Factory in India
The leather belt manufacturing process from start to finish is done in our leather belt factory in India. We offer full leather belts customization services to our clients for both leather straps and buckles before bulk production. Stan India is the most flexible leather belt manufacturer and also a custom made belt manufacturer. Custom leather belt manufacturing ensures that your custom leather belt will last for many years, no matter how you choose to make your belt. It's a part of our manufacturing process that we work closely with our clients at every stage. From the product designing to sample development for approval to production, we deliver the final finished belt to our clients that can be sold. It's our pleasure to be the most preferred leather belt manufacturer in India for manufacturing and delivering leather belts in bulk quantity in an effective manner.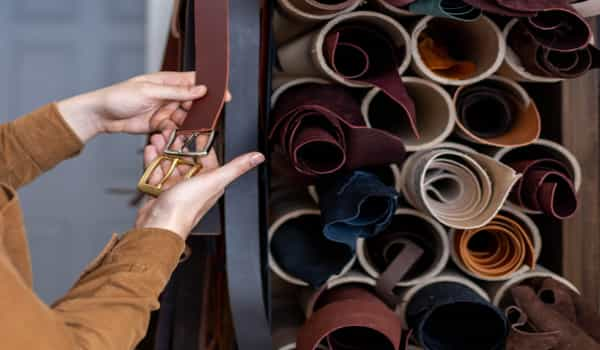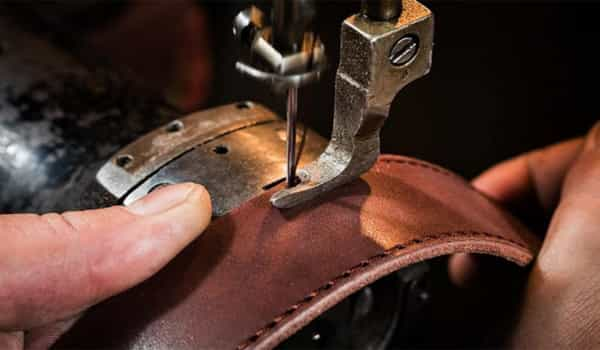 Stan India is a leather goods manufacturer so works with different brands hence providing a complete leather belt making service that delivers a high level of craftsmanship to our clients. Stan India provides a complete vertically integrated manufacturing process for leather belt manufacturing. This includes initial product design discussion to final production done by our skilled craftsmen and all under one roof. Our company has earned the trust as the best custom belt maker in India from many satisfied customers. Stan India as a custom leather belts manufacturer has also received much praise and appreciation over the years from customers. The extraordinary satisfaction we received from our customers helped us earn recognition among India's highly esteemed leather belt manufacturer.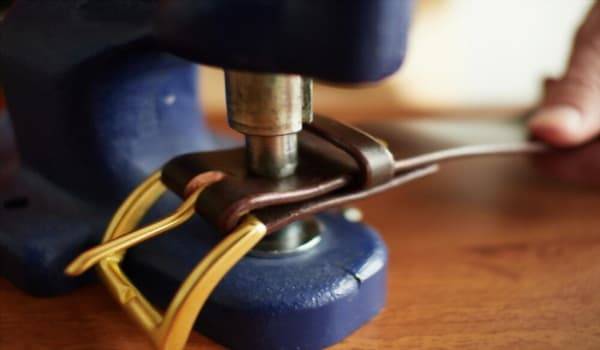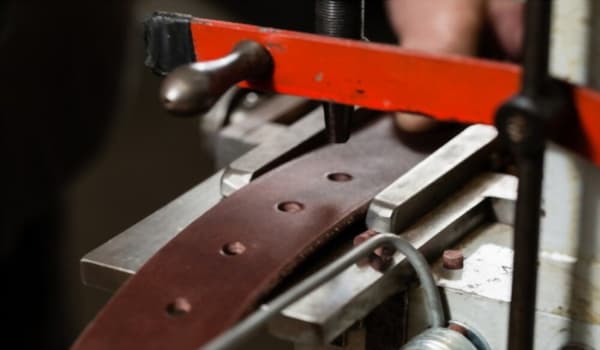 Stan India is a reputed leather belt manufacturer in India where leather belts are manufactured over different production stages. So, we manufacture beautiful and fashionable leather belts and also ensure that the belts are strong and reliable so that they can last for a long time. Being a custom leather belts manufacturer, we manufacture a wide variety of leather belt designs and deliver them to national and international clients. Customers can easily place orders directly with us, and they can also customize the leather belts with private labeling at affordable prices options. Stan India is a manufacturer and exporter of the best quality leather belts that redefine the fashion trend. As the leading manufacturer of leather belts in India, we have gained recognition for our excellent craftsmanship and quality standards.
STAN INDIA also Manufactures following Leather Goods Categories